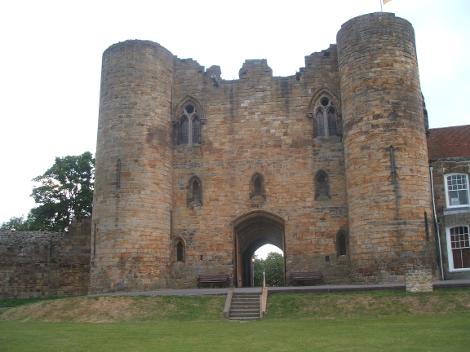 Click on the photos to enlarge

Tonbridge Castle is situated in the centre of Tonbridge, it is the most famous historic building in Tonbridge and the sourrounding area.
Tonbridge castle attracts many tourists who enjoy the historic Motte and ramparts together with a stroll around Tonbridge park or high street.
The Castle dates back to 1066, where William of Normandy defeats Harold at the Battle of Hastings. Richard Fitzgilbert, his kinsman is granted estates in Kent to guard the crossing of the Medway at Tonbridge. He raises a simple Motte and Bailey castle on the present site.
Nowadays the Castle is used for council offices and can be booked for weddings.
One of the highlights of the year is the annual concert on the Castle lawn which takes place over 3 nights, usually with a Queen/Abba night, songs from the shows and then a prom night on the Sunday, locals and visitors from out of town take food and drink for 3 great nights of music ending with a fireworks show. ( Usually in July each year)
Open All Year
Monday - Saturday 9.00 - 16.00
Sundays & Bank Holidays 10.30 - 16.00
Closed Christmas & New Year.
Last tours leave one hour before closing
Have you been to Tonbridge Castle? How was it/ Would you recomend it?