SISSINGHURST CASTLE GARDEN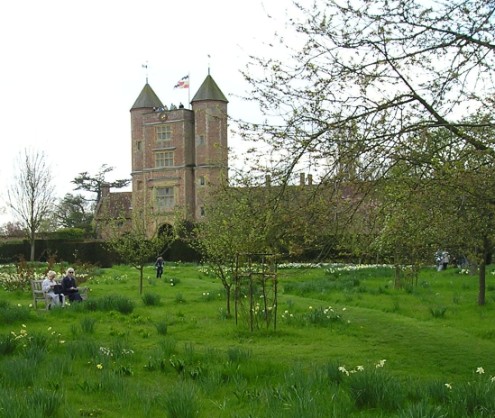 Click on the photos to enlarge

Sissinghurst Castle is a lovely Elizabethan mansion with celebrated gardens designed by writer Vita Sackville-West and her husband Harold Nicolson. World renowned gardens with the famous white garden are tended by an expert team of volunteer gardeners.
Sissinghurst is run by the National Trust and has increased in popularity following the TV documentary shown on the BBC in 2008. Lakeside and woodland walks open all year through the unspoilt Wealden countryside.
As seen on TV the well stocked Vegetable Garden now supplies fresh organic vegetables and fruit to the restaurant, which a good choice of food and snacks.
Please note the garden and house are closed on Wednesdays and Thursdays.
Have you visited Sissinghurst? How was it, let us know....