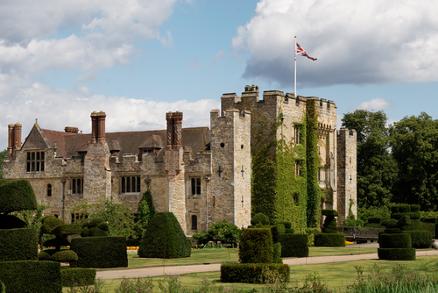 Hever Castle dates back to 1270 over the ages it has been owned by the many owners, in the 1500s the Bullen family bought the castle and added a Tudor dwelling within the walls.
It's most famous inhabitant was Anne Boleyn and it later passed into the ownership of Henry's fourth wife, Anne of Cleves.

Since 1983, the castle has been open to the public, it offers a great insight into past times and the history of our great land.
As well as the Castle there are lovely grounds including a well kept maze.
Have you been to Hever Castle, how was it? Would you recommend it?