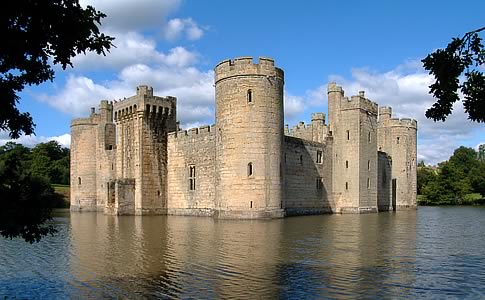 Bodiam Castle is a fantastic example of a medieval castle, it is certainly one of best in the south of England. One Bodiam was built in 1385, as both a defense and a comfortable home. The castle's exterior hasn't changed for centuries, the ramparts rise dramatically above the moat. From inside the castle there are great views of the Rother Valley from the top of the towers.
Cafe and toilets available with a large car park.
If you fancy a drink or some lunch, try the Castle Inn across the road from the entrance of the Castle.

Opening Times

2 Jan - 7 Feb 10 11am - 4pm Saturday and Sunday

13 Feb - 31 Oct 10 10:30am - 5pm Monday to Sunday

3 Nov - 23 Dec 10 11am - 4pm Wednesday to Sunday

Have you been to Bodiam, how was it? Let us know, leave a comment....