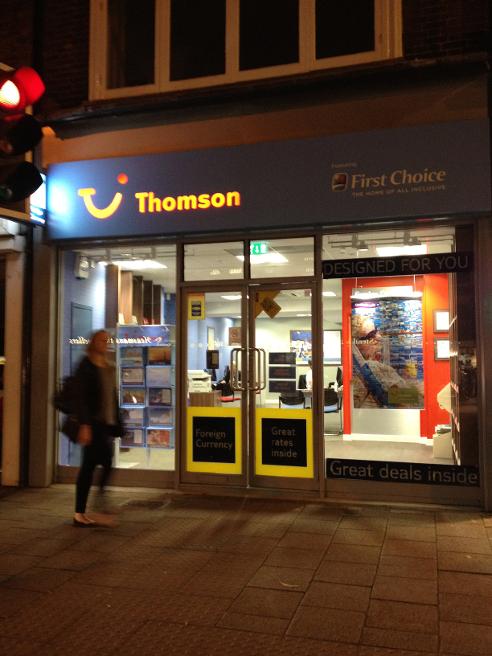 Tonbridge branch of this national travel agents offering all types of holidays.

Offering a wide range of breaks, flights and holidays
OPENING TIMES:
Mon - Sat 9am - 5.30pm Closed Sunday

Thomson has replaced First Choice

Have you been to Thomson, How was it? Let us know, leave a comment below......