SWEET STOP NEWSAGENT & OFF LICENCE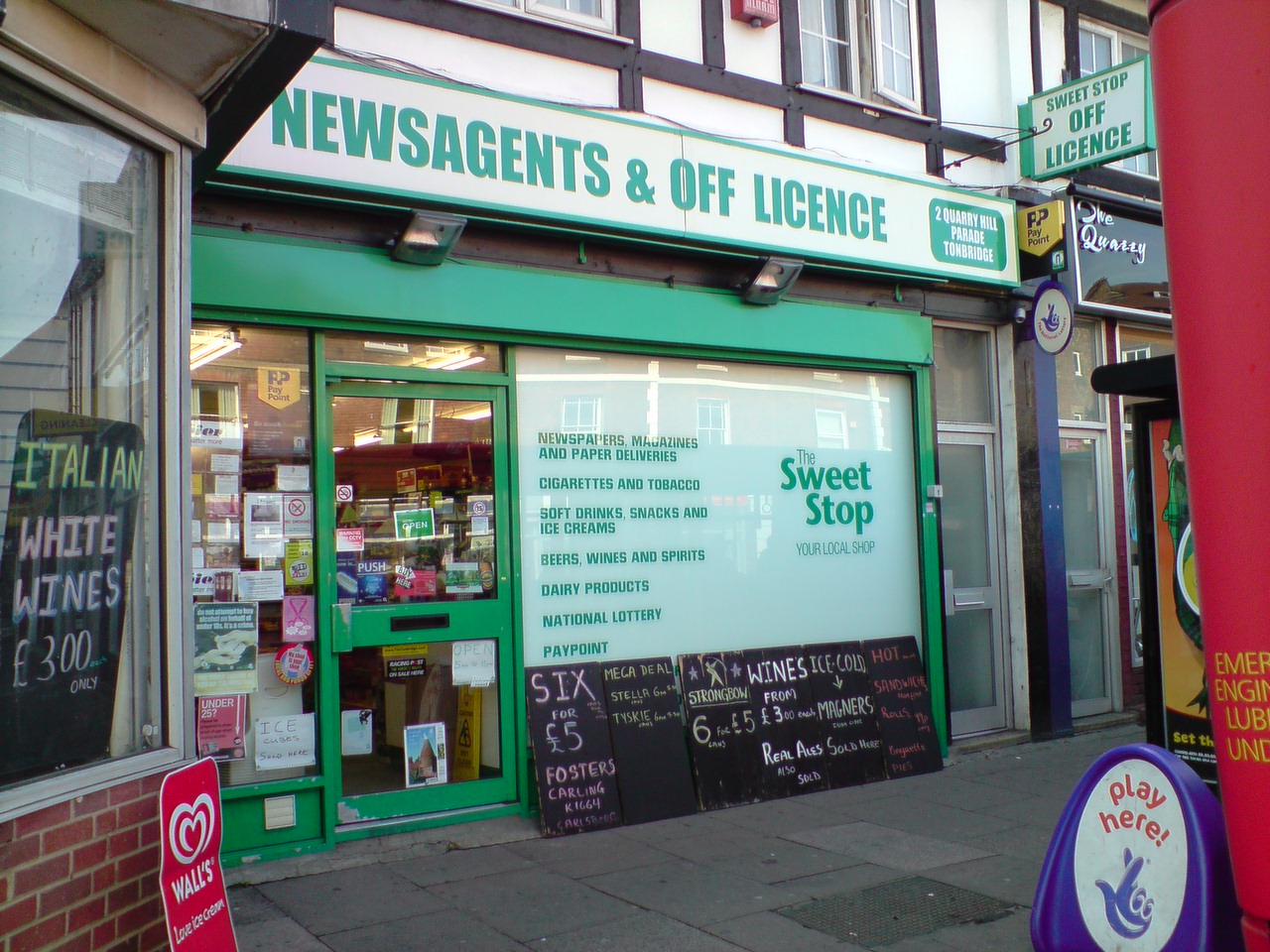 Local newsagents on quarry hill Tonbridge. Selling magazines, cards for all occasions, various essentials that you may have forgotten to pick up else where. Also a well stocked selection of alcoholic drinks. Lottery tickets can be bought here.

Friendly staff.

Also offer a delivery service for newspapers
Have you been to this shop? How was it? Would you recommend it?