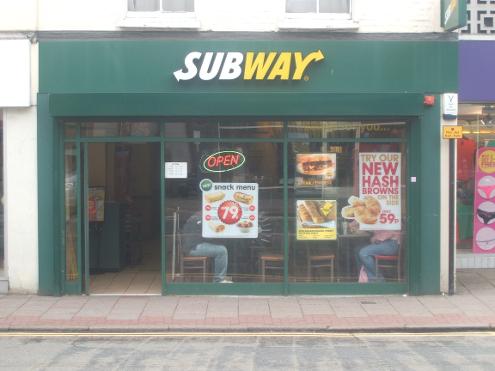 THIS RESTAURANT HAS NOW CLOSED

National chain of takeaway restaurants serving 6 inch or foot long baguettes/subs. Choose the type of bread, then select the filling you require.
Choose the sub of the day which changes daily for £2.00.
Sell themselves as the healthy option!!

Have you downloaded your Subway app for the phone to receive free Subs?

Have you been to this takeaway restaurant, how was it? Let us know, leave a comment below...