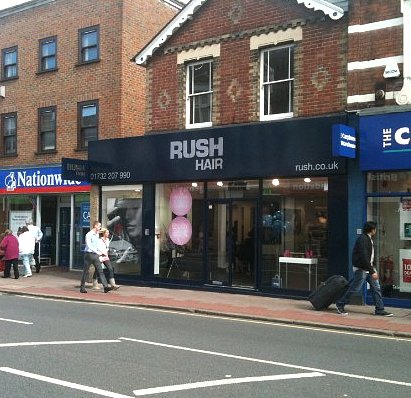 Hair salon located in the centre of town is now open.
Opening Times

Mon to Fri: 9am – 8pm, Thurs: 9am – 9pm, Sat: 8:30am – 6pm, Sun: 10am – 5pm
Street view is out of date, Rush replaced AroundaPound

Have you been to this Salon, how was it? Let us know, leave a comment below....