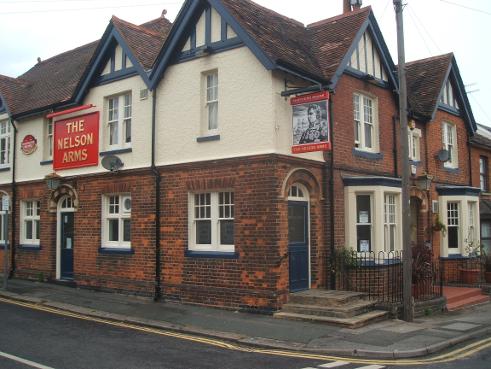 Nelson Arms

19 Cromer Street,


Tonbridge,


Kent, TN9 1UP


01732 350822
Traditional English public house located in the south of Tonbridge. 0.5 miles from the station nestled in the middle of a house estate. The Nelson Arms has a garden at the rear and also serves food daily.

The Nelson Arms is part of the Sheppard Neame brewrey.
Have you been to this pub? How was it?

Do you own this business?

Want to add more details to this page for free?

Contact Tonbridgesearch.com