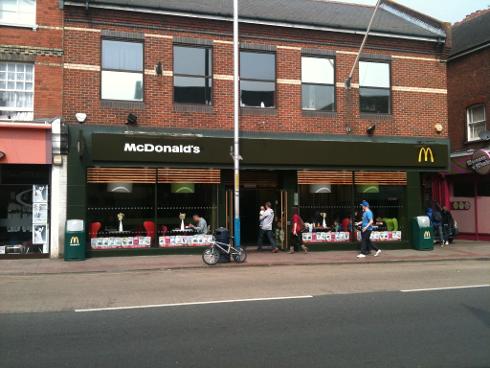 Mcdonalds fast food restaurant chain selling all the usual burgers, fries and shakes.

Located on Tonbridge high street 0.2 miles from the station.
Other Mcdonalds in the Tonbridge area:
Tunbridge Wells Business Park, Dowding Way, Tunbridge Wells - 0870 165 1287
Kiosks 6 & 7 Food Court, Royal Victoria Place, Tunbridge Wells - 01892 530494

Have ypou been to the restaurant, how was it? Let us know leave a comment below....