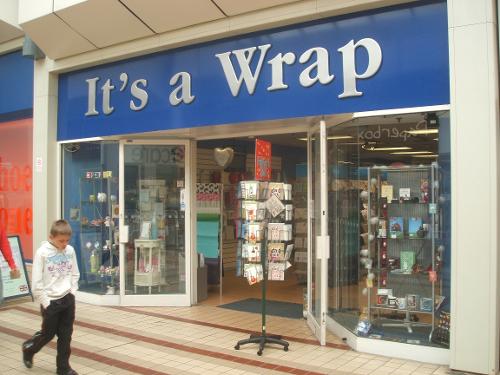 It's a Wrap

6 The Pavilion
Tonbridge,
Kent,
TN9 1TE



01732 771 611
No website found

It's a Wrap is located in the Pavilion just off Tonbridge high street. Whether you're buying a gift for your partner or a female friend It's a Wrap has a lot to offer.
Selling cards, gifts or general nik nacks there's a lot of choice.

Parking available in the Sainsburys/Beales car park.

Have you been to this shop? How was it, what did you think?