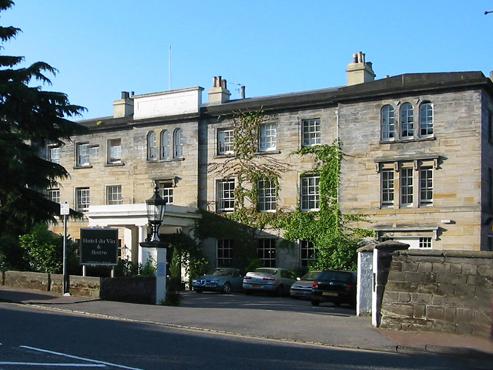 Classy hotel located in the centre of Tunbridge Wells 4 minutes walk from the station.
Hotel du Vin Tunbridge Wells is set in a Grade II-listed sandstone mansion built as a private residence in 1762. With 34 rooms each individually designed with antiques and memorabilia.
The hotel has a lovely bistro offering simple classic dishes in generous portions, the bistro has an excellent wine selection to choose from. At the rear of the hotel is a veranda for alfresco drinking.
The hotel has a small, but intimate bar and lounge area.

Car park at the front of the Hotel.
Have you stayed at this hotel, how was it? Let us have your comments.......