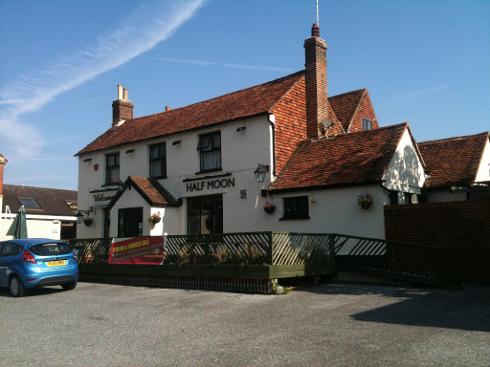 Pub located in the centre of Hildenborough near Tonbridge.
Offering usual beers including real ales and food available. Regular BBQ held on the sunnier afternoon. Seating area at the front and rear of the pub.

Car park at the front of the pub.

Opening Hours:

Mon - Thu: 11AM - 11PM

Fri & Sat: 11AM - Midnight

Sun: 12pm - 10.30pm
Have you been to the Half Moon, how was it? Let us know, leave a comment.....