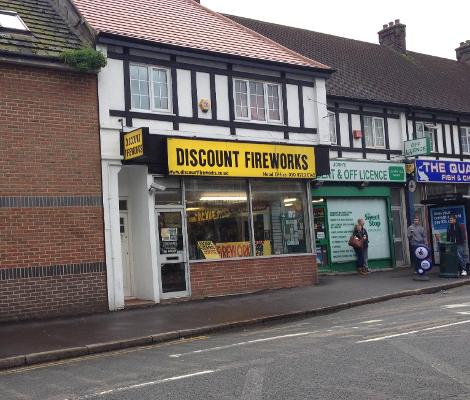 Firework shop located opposite Tonbridge station.

All types of fireworks sold.

The shop will open from 15th October to 10th November and than re-open from 27th December to 31st December . The shop can be opened by appointment off season subject to a minimum spend. Please phone 0208 220 0142 for details.
Have you used this shop, how was it? Let us know, leave a comment below......