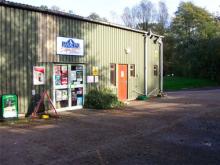 Country store selling a wide selection of dog/cat products, equestrian products, small animal products, feed for farm animals, poultry and wild birds. As well as feed the shop offers clothing , riding gear, body protectors and much more.
Located in the village of Speldhurst
Open Weekdays 8:30am-5:30pm; Sat 9am-1pm

Have you been to this farm shop, how was it ?