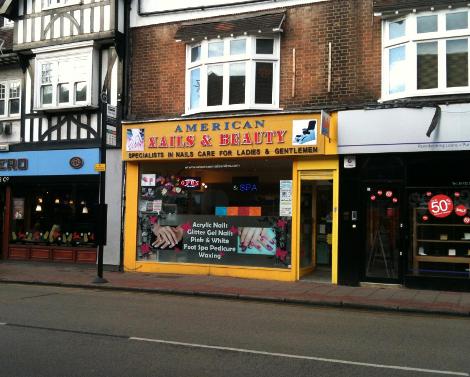 American Nails and Beauty
36 High Street,

Tonbridge,

Kent, TN9 1EJ


01732 669 286
No website found

Nail Salon located on Tonbridge high street in the centre of town.
Offering all nail treatments.


Street view is out of date

Have you used this nail salon, how was it? Would you recommend them?